DMG (Dimethylglycine) is an amino acid that plays a crucial role in the production of energy, immune system health, and overall well-being.
Boost immune system's defenses against infection

DMG enhances the body's natural protection against bacterial, fungal, and viral diseases.

Improves body's use of oxygen, and athletic performance

DMG supports the body under stressful conditions by improving immune response, enhancing energy, and supporting mental alertness.

Functions as anti-oxidant & enhances metabolic function

Improves digestion, brain and nerve functions, skin conditions, eye, cardiovascular, respiratory and joint health

Speeds up recovery process

Safe & well tolerated for pets

Ingredients are solely & naturally derived from plant based sources
Product Facts:
For use in cats and dogs only

Glass bottle

FREE syringe included to help you feed easily

Expiry date: April 2025

Active ingredient per ml: N,N-Dimethylglycine (DMG) 125mg

Inactive ingredients: Purified water, citric acid, glycerin, malic acid, potassium sorbate
Warnings & Cautions:
For animal use only. Keep out of reach of children. In case of accidental overdose, contact a veterinarian immediately.

Pregnant, lactating animals or animals with specific medical conditions should consult a veterinarian before using this product.
How to Use:
Cats and Dogs:
Puppy or kitten with less than 1kg body weight : 0.2 ml daily
Up to 10 kg: 0.5 ml daily
10 to 20 kg: 1.0 ml daily
20 to 30 kg: 1.5 ml daily
30 to 40 kg: 2.0 ml daily
Over 40 kg: 3.0 ml daily
What our satisfied customer say: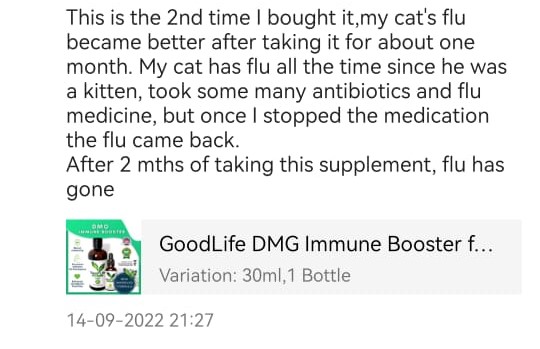 ---

---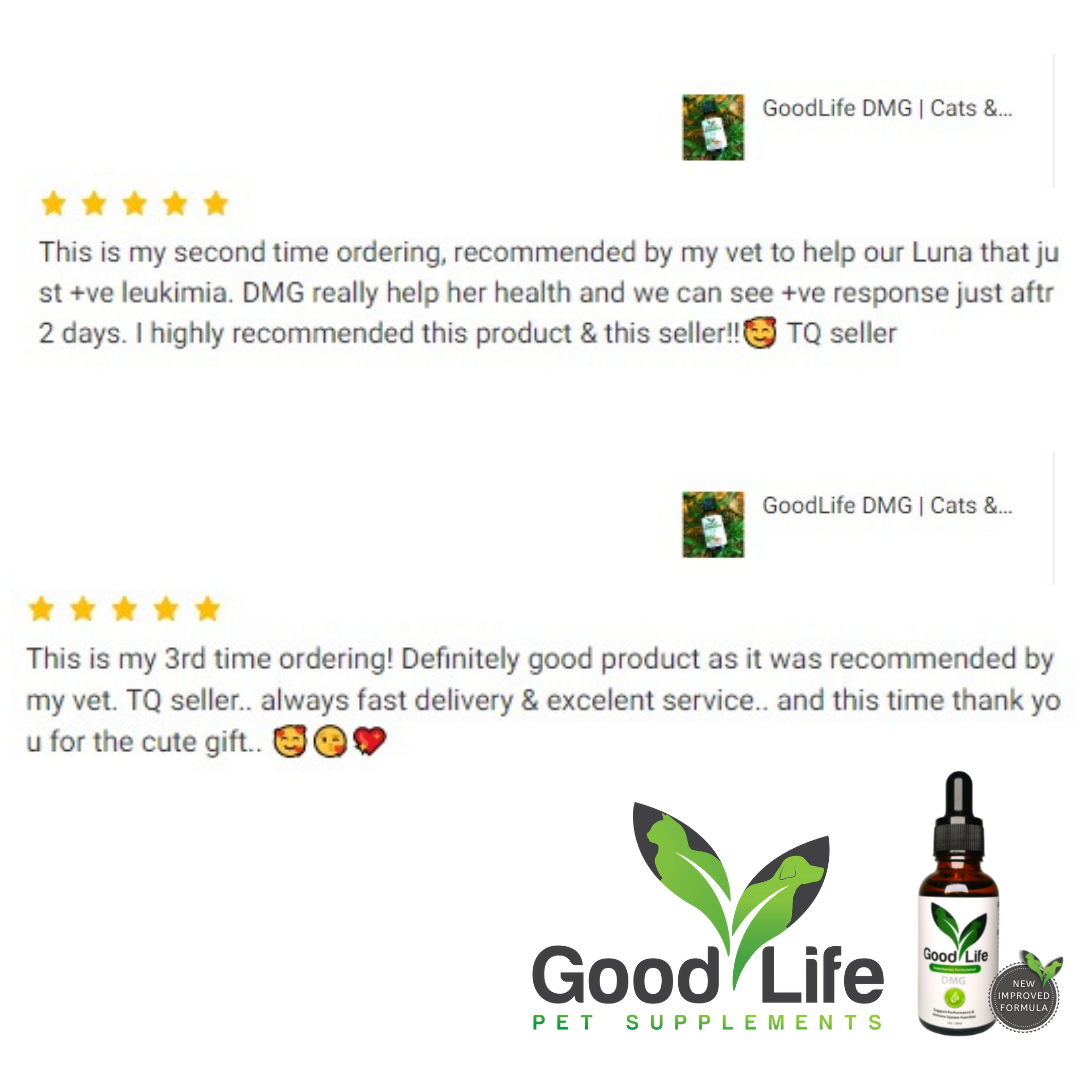 ---